The Pagan and Wiccan
Parenting Page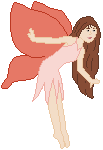 about me


I am a 30-something mother
of four kids. We have a dog.
I have a degree in Early Childhood Education
and have worked in day care,
taught in a private elementary school,
and worked as a home daycare provider.
I am now a public school teacher.
I grew up in the Blue Ridge mountains.
My childhood was spent playing on the
mountain where we lived.
I love forests and oceans.
I began learning about Wicca
from my roommate in college,
but mostly I've read and read
and read some more.
I consider myself "Pagan."
My favorite series of books are the
Outlander books by Diana Gabaldon.
My favorite artist is John Waterhouse.


Back to top of page


Site Map